For information about Forthcoming Exhibitions
Please contact the studio at anakena@kevinfrancisgray.com
Sculpture in the City, London
ongoing — June 2019 - June 2020
"Reclining Nude I" is exhibited in the Churchyard of St Botolph-without-Bishopsgate.
"Kevin Francis Gray", Solo Exhibition, Andersen's, Copenhagen
October - November 2018
Photos by Morten Jacobsen.
"Face Off" Installation, Felsina Vineyard, Chianti
Organised for the 2018 Art of the Treasure Hunt
May - September 2018
Video by Federico Zanotti.
Music by Haux.
"SHADOWED FORMS" at ANDERSEN'S CONTEMPORARY, COPENHAGEN, DENMARK
Spring 2018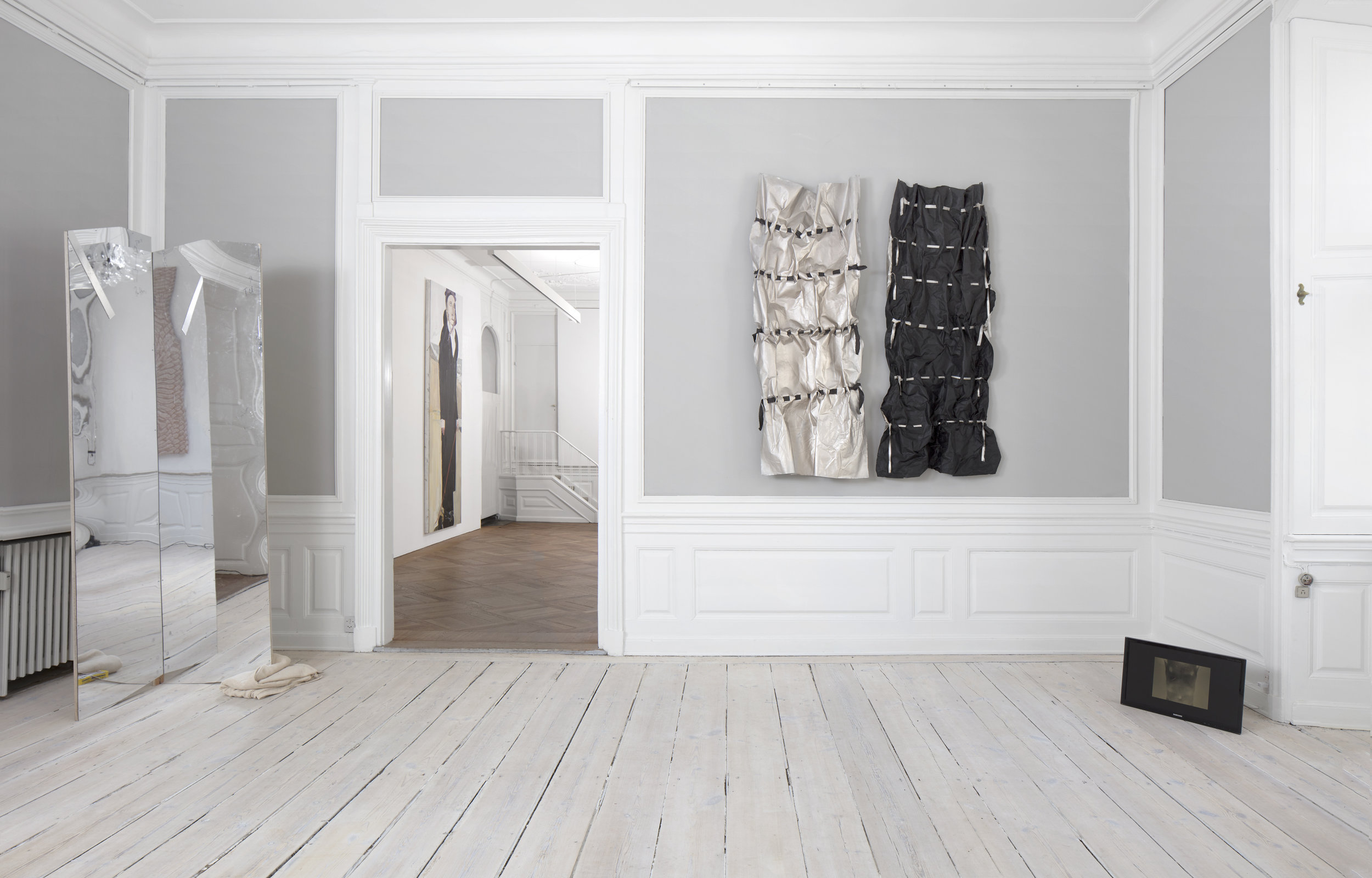 Shadowed Forms, Group Exhibition at Andersen's Contemporary, Copenhagen, Denmark
April 27 - June 16, 2018
Kevin Francis Gray was invited to curate a group exhibition at Andersen's Contemporary, thus bringing together contemporary work from a group of international artists. At the heart of the exhibition is the loan of an extraordinary and rarely exhibited Barbara Hepworth marble sculpture,entitled Sheltered Form, from 1972. Gray centers the exhibition around this piece, inviting his fellow artists to engage with Hepworth's artistic legacy and her take on 'the figure'. The result is a dynamic and varied group of peers, presenting recent works and engaging, however abstractly, with the representation of the figure. The group, rooted in London, is a microcosm of the megalopolis, with the artists individually hailing from Australia, Belgium, England, Germany, Ireland, Malawi and South Africa, and their works stretching across mediums ranging from marble & bronze to wood, steel, objet trouvé, linen and canvas.
By virtue of having been curated by an artist, whereby each artist's inclusion has been carefully considered before being personally invited to participate, the exhibition presents a sensitivity and thoughtfulness, setting it apart from more traditional curatorial approaches. The participating artists set off on their careers at similar times, and have been peripherally involved in one another's lives and practices, each exhibiting internationally in the last fifteen years, passing each other like ships in the night, before finally coming together to rest on common ground, in a new city. Indeed, this reunion in Copenhagen, a new destination for all involve, is an invitation to regroup and reflect at the mid-career point. As they join forces to scaffold the stunning Hepworth piece, their works pay homage to 'the figure' as art historical narrative and re-assess its relevance for today's viewer.
Exhibition at Villa Santo Sospir, Saint-Jean-Cap-Ferrat, France
September 15 - October 31, 2017
Pace Gallery, New York, NY, USA
March 30 - April 22, 2017
Marketplace Gallery, Armagh, Northern Ireland
March 17 - April 13, 2017
Photos courtesy of Marketplace Gallery